Camping with Grandma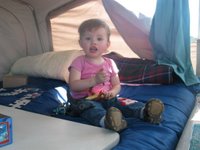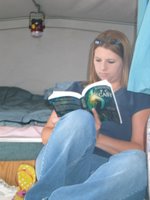 Camping with Grandma and the cousins from the Montross side is always a big hit with my kids. Scott always jokes that they got the "outside" Montross gene... where they always want to be outdoors.
Michael celebrated his Birthday again... the dinosaurs which have interchanging parts were the biggest hit. The boys played with them non stop. I even caught Macey with them. Rebecca wasn't as impressed.
Other camping highlights included:
Riding (and crashing) scooters and bikes down the hill.
Hiking Picacho Peak... well... some of it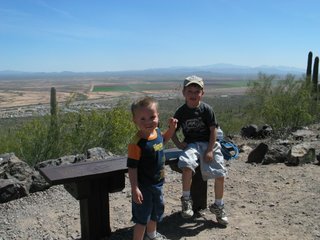 And some more hiking.
We all did survive the camping trip, with minimal injuries. Macey did fall on her face... so that pushed our family picture plans back a few weeks. After camping we left and drove to Grammy's house so we could celebrate Michael's birthday just one last time. Bet you can't guess what we did. More posting to follow.