Christmas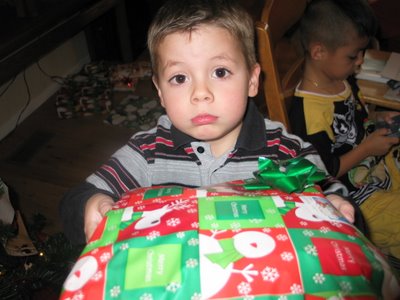 Our Christmas gift from us to you... this wonderful Blog! ; )
Merry Christmas to everyone! We had a fun Holiday season this year. The kids and I spent a couple of days with my sister Becca before Christmas, so the kids could hang out with their cousins... and of course so Becca and I could hang out. Christmas this year was with the Montross family. We enjoyed a fondue Christmas Eve dinner (a Montross family tradition), and then spent Christmas day with the my family as well. The kids (and Scott) all enjoyed ridding scooters with all the cousins, and of course opening presents. After Christmas we went to the zoo, and enjoyed a visit from Scott's brother Derek, his wife Angie, and their little girl Cassidy. More pictures to come.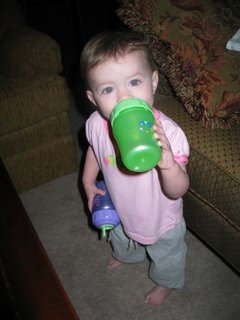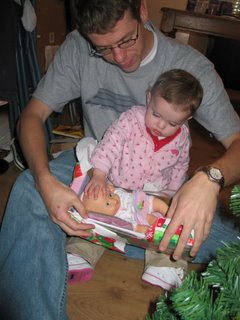 Macey got some new cups for Christmas... maybe now she can get off the bottle... or give it to her new baby.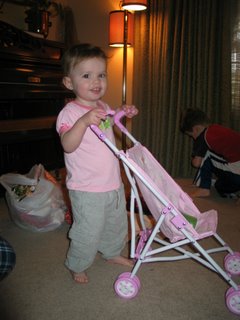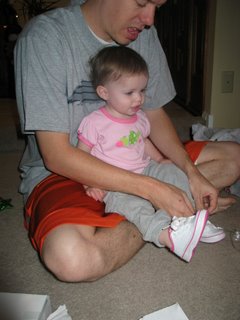 She also got a stroller... to push her new baby in, and all of her other babies. And probably her favorite present of all... new shoes! Macey loves shoes. In fact, her first word, other than Momma or Da was ... shoe.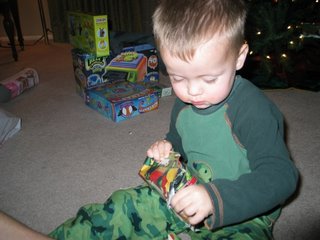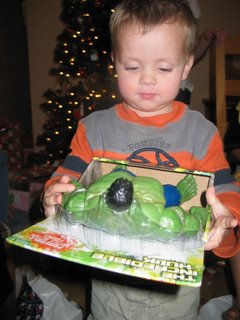 Matthew seemed pretty happy with his new hulk action figures... until he opened...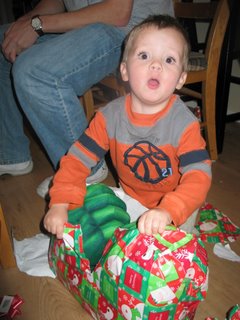 The Hulk Smash Gloves!!! Did Matthew get anything other than hulk stuff??? Let's see there were some pajamas... but those were Hulk too. Seriously... he did get some really nice clothes, a new leapster game and some other things.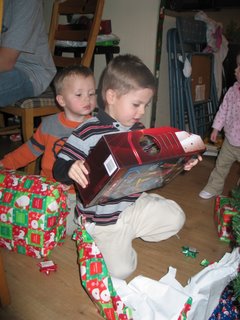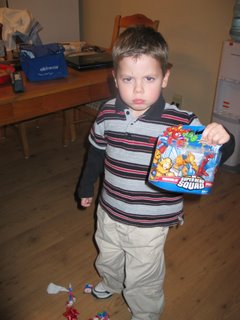 Michael got some presents he really liked... and one... not so much. Overall he got a lot of nice things. He got a bug maker (we've made lots of fun little bugs), a craft that makes monsters, some nice clothes, and the Scooby Doo gang. On a side note, Michael's Iron Man action figure, and Matthew's Hulk action figure have had some really great fights.
Somehow I failed to take any pictures of Scott or Me opening any presents. But in case you were wondering, we both got some nice things. I especially enjoyed my multitude of sweaters, and my peppermint bark (my favorite Christmas time treat).